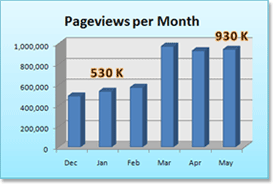 WiMAX Industry is the leading online publication and marketplace for the broadband wireless industry. Launched in Q3, 2004, WiMAX Industry became a market-driver, supporting early market needs like development trends, resources and market research. As the WiMAX marketplace emerged, WiMAX Industry has led the way with vital information for our readership and critical market access for our industry partners.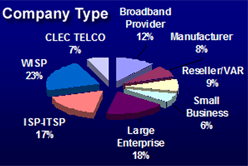 Our readership consists of key players in broadband delivery, worldwide. WISPs, ISPs-ITSPs, Broadband Providers, CLECs Telcos, Manufacturers, distributors and integrators all look to WiMAX Industry for news, trends, and products. ACTIVELY BUYING is the key descriptor in all categories of our readers. With WiMAX technology at the ready, and market demand exploding, WiMAX Industry is the "Market Access Vehicle" of choice for widespread, immediate exposure for related products and services.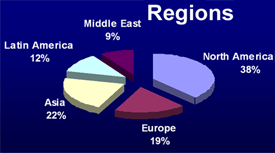 Our industry partners agree that WiMAX Industry is the most impactful and cost-effective branding and lead generation venue available today. Speak to your Partner Manager about our programs for product launch, branding and lead generation.