Come Meet Us

Come Visit WiMAX Industry at NXTcomm Booth: SL2922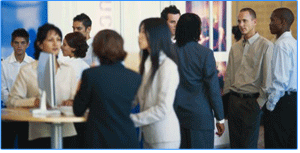 Come meet us to see how you can achieve a competitive advantage in the WiMAX marketplace. We will be meeting with WiMAX and wireless companies to show you how WiMAX Industry can provide real-time leads, pervasive branding, effective product launches, showcasing of products and services and more.

We will show you the hundreds of #1 search positions on Google and other engines that WiMAX Industry occupies, and how you can access the market through these page positions. We will show you why WiMAX Industry is the highest traffic, highest lead-flow, most visited and visible site in the world for WiMAX business-to-business connections.